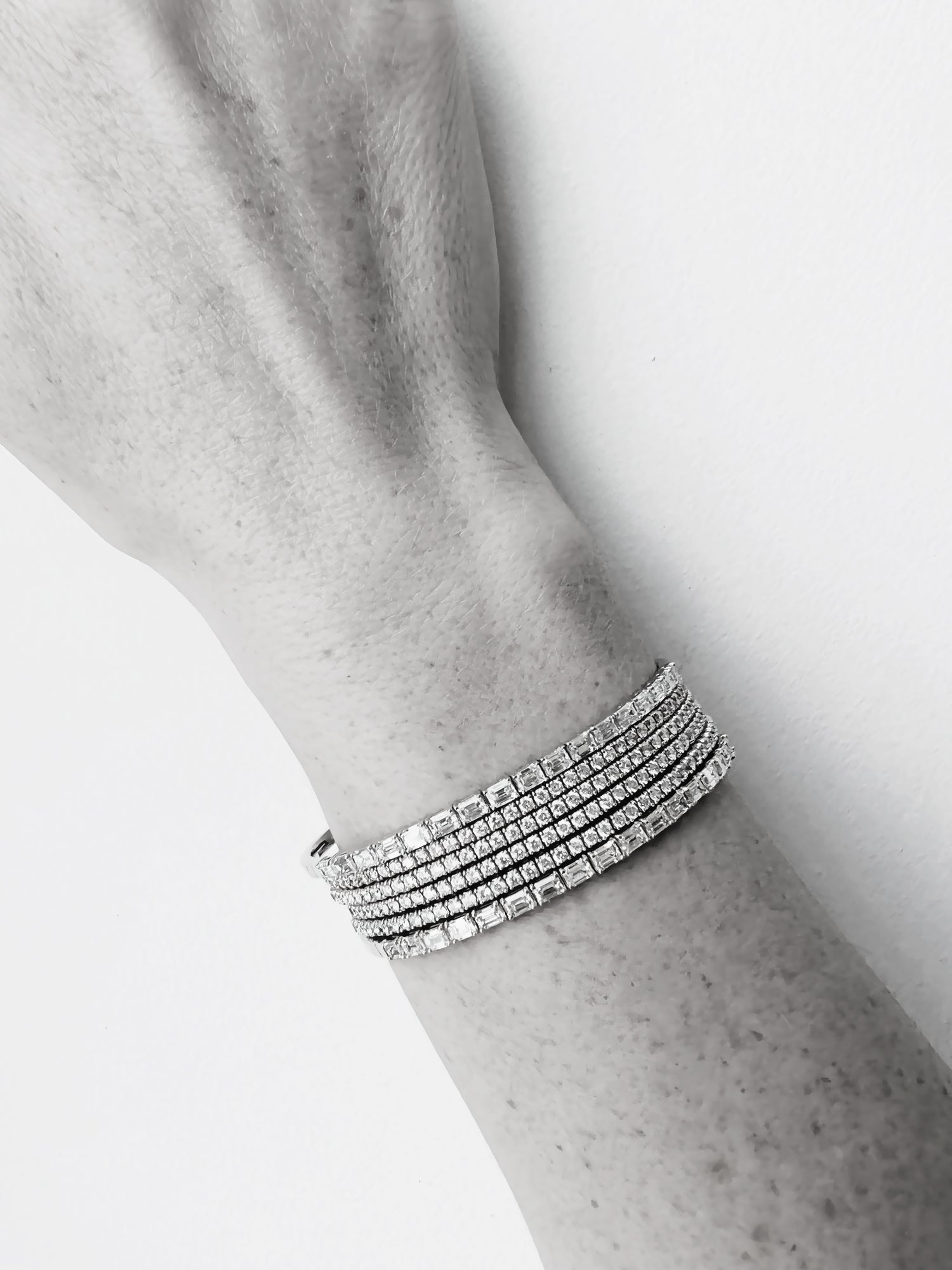 The three women founders met over a decade ago and immediately FUSED together through their shared ability to create and design.
They came together at the corporate level of jewelry manufacturing.
Intrigued by their passion for fine jewelry and creating unique wearable pieces, they formed an unbreakable bond.
Beautiful in their individuality and unique cultural backgrounds, dazzling and uniform as a group of creators.
This magical intersection of different tastes, skills, and perspectives created an organic connection through the passion to build a brand that EVERYONE could love and live in.
They discovered the perfect fusion of modern, artisanal international flair and edgy, fashionable style – birthed FUSED FINE JEWELRY designed to fit any style, day, and mood. It becomes your second skin.
This truly is THE JEWELRY THAT NEVER SLEEPS ®.